WHAT'S KLOP
Klop. It sounds like it's played. A diverse and punchy game that is more addictive than Angry Birds and as tactical as Chess.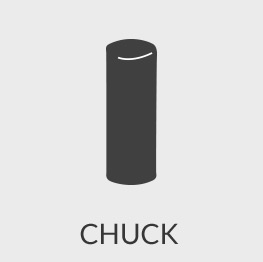 Initially created by a few burly woodsmen in the Finnish town of Karelia, it is said that the men called the game 'Klop' due to the sound the wooden chuck made when it collided with the pegs.
Since then the game hasn't changed too much. You still line up 12 wooden pegs, have a short meet and greet with "Chuck", and then start hurling him towards the pegs. However, the places where Chuck is being thrown around have changed quite considerably.
But whether played on the beaches of Bondi or the snowy hills of Mt. Hotham, you'll find that Klop's mix of enjoyment and competitiveness can often turn parent-in-laws into BFFs and 12 year old daughters into foes.
So what are you waiting for? All you have to do is get your hands on a Klop set, rally a group of friends or randoms, head to a beach or park and start throwing ol' mate chuck at some wooden pegs, and have fun. That's it.
Let's get-to-Klopping!
---